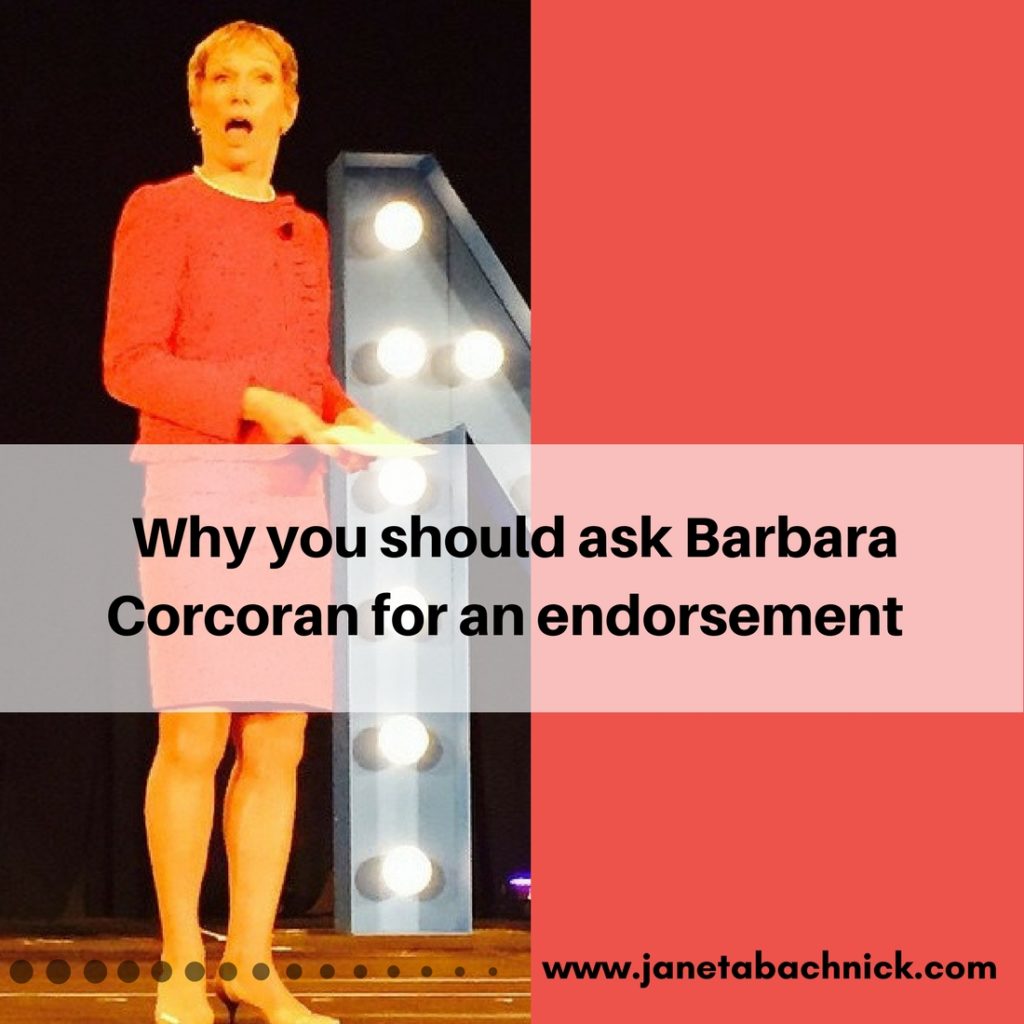 To add credibility and social proof to your book, there is no better way than to have a celebrity or recognized expert endorse your book. In this post I'm going to cover why Why you should ask Barbara Corcoran for an endorsement
You may be thinking, " but I don't know any celebrities or recognized experts, or they don't know me, so why would they endorse me"?
Here are 3 reasons why a celebrity will endorse books or products, even if they don't know you personally:
They want to remain visible
They want to give back and help someone who is up and coming
They believe in the product
And yet….Barbara Corcoran turned me down.
When I published my first book, Success Secrets of the Real Estate Super Stars – Remarkable Women in Real Estate, the obvious choice to ask for an endorsement was Barbara Corcoran.
I did a search online and found her press contact. I drafted my endorsement letter and sent it off. I got a prompt response from her press person saying that unfortunately Barbara was slammed with travel and wouldn't be able to endorse the book. I was a little bit disappointed but went on to publish the book.
Fast forward two years. A colleague was publishing a book on real estate and reached out to Barbara Corcoran for an endorsement. Barbara said yes. Why? The timing was better. She had the time to look at the book and endorse it.
So if you're looking for endorsements from anyone famous, a celebrity or industry expert, the first rule of thumb is simply – you have to ask.
Be prepared to get turned down. It's not personal, necessarily. It's just that they're too busy and not able to comply.
Want to sell more books – get endorsements from recognized experts or celebrities.
In Part 2, I show you:  How to Get Busy Celebrities to Endorse Your Book
Part 3, I show you how to find a press contact for any celebrity.