"Those who tell the stories rule the world."
Native American Proverb
Let us help you unleash your inner author
Tap the power of expert positioning to gain visibility,
grow your brand and monetize your unique point of view.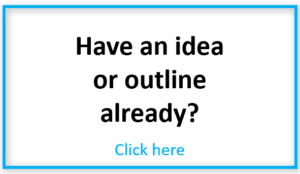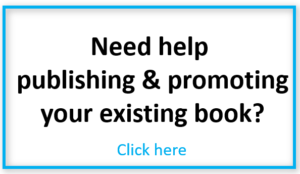 Why become an author?
Smart business professionals know they MUST be masters at telling their story to build a brand. We've all heard the advice: "Be engaging. Be authentic. Be memorable. Don't recite dry facts — tell a story." So it's ironic that the biggest storytelling medium in existence — the book — very often isn't part of the brand-building strategy. It's a big undertaking, we know. And we're here to help make sure it pays off.
From creating your book concept through publishing, bestseller campaigns and book promotion, we offer a range of "done for you" and "done with you" options tailored to your skill set, your resources and your target audience.


We're Blushing
Buzz
"Jane has an uncanny sense of how to create a buzz" - Katherine Barton, Strategic Marketing Consultant
2014-01-28T12:12:23+00:00
"Jane has an uncanny sense of how to create a buzz" - Katherine Barton, Strategic Marketing Consultant
http://janetabachnick.com/testimonials/buzz/
Tool Maven
"I call her the Tool Guru" - Andrew Schulkind, President, Andigo New Media
2014-01-28T12:15:38+00:00
"I call her the Tool Guru" - Andrew Schulkind, President, Andigo New Media
http://janetabachnick.com/testimonials/tool-maven/
Janet Wise
"Working with Jane is inspirational and informative. She has a unique approach to marketing and communicates strategies that resonate very well for women entrepreneurs...providing a marketing road map they could easily implement!" - Janet Wise, Global Head Learning and Development, William Lea Group
2014-01-28T22:12:57+00:00
"Working with Jane is inspirational and informative. She has a unique approach to marketing and communicates strategies that resonate very well for women entrepreneurs...providing a marketing road map they could easily implement!" - Janet Wise, Global Head Learning and Development, William Lea Group
http://janetabachnick.com/testimonials/janet-wise/
Content Strategy
"I consulted with Jane regarding website development and the importance of unique focused and fresh content. Articles Jane has written on the subject have proven very helpful in my sales process, as independent confirmations of concepts we were try to impart to prospects."
Brad Serlin, Sales Director, eCommera
2014-01-28T22:14:20+00:00
"I consulted with Jane regarding website development and the importance of unique focused and fresh content. Articles Jane has written on the subject have proven very helpful in my sales process, as independent confirmations of concepts we were try to impart to prospects." Brad Serlin, Sales Director, eCommera
http://janetabachnick.com/testimonials/brad/
Writing a book? I highly recommend Jane
If you are someone that is considering writing a book or looking for a publisher, I highly recommend Jane. Self-publishing can a daunting task; Jane will provide you with the tools and support to get your project out there and into the hands of people that can benefit from your work! - Frederica A. Peterson, M.A. CPC
2016-08-17T10:52:10+00:00
If you are someone that is considering writing a book or looking for a publisher, I highly recommend Jane. Self-publishing can a daunting task; Jane will provide you with the tools and support to get your project out there and into the hands of people that can benefit from your work! - Frederica A. Peterson, M.A. CPC
http://janetabachnick.com/testimonials/fp/
Happy with Jane's ability to deliver
I initially hired Jane to help launch my book, "The Staying Sober Handbook" and was so happy with her ability to deliver as promised that I went on to retain her to assist me in developing a marketing campaign for the book. - Howard P. Goodman, MA, LMFT
2016-08-17T10:56:24+00:00
I initially hired Jane to help launch my book, "The Staying Sober Handbook" and was so happy with her ability to deliver as promised that I went on to retain her to assist me in developing a marketing campaign for the book. - Howard P. Goodman, MA, LMFT
http://janetabachnick.com/testimonials/hg/
BT
"Jane is a big thinker and wonderful collaborator. She has a firm grasp of traditional marketing, and also excels at coming up with and sharing new ways of utilizing the complicated and fast-changing world of online communications."- Beth Taubner, Owner and Creative Director, Mercury Lab
2014-01-27T00:31:49+00:00
"Jane is a big thinker and wonderful collaborator. She has a firm grasp of traditional marketing, and also excels at coming up with and sharing new ways of utilizing the complicated and fast-changing world of online communications."- Beth Taubner, Owner and Creative Director, Mercury Lab
http://janetabachnick.com/testimonials/69/